National Cream Puff Day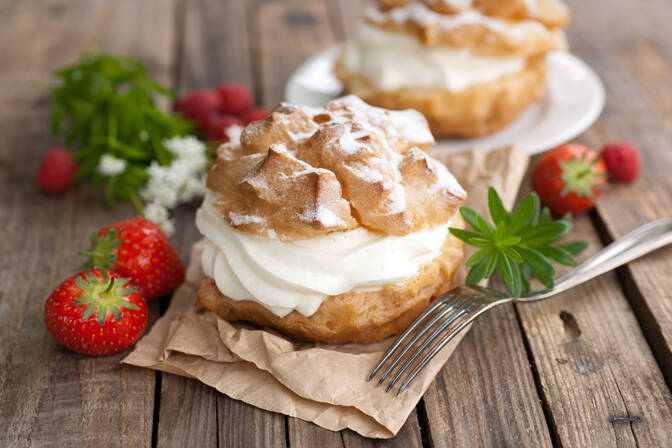 Enjoy a cream-filled pastry on National Cream Puff Day! Dessert and pastry lovers alike get to celebrate this delicious French creation on January 2.
Originating in France, cream puffs are also known as profiterole and choux a la creme. Cream puffs are a French dessert pastry filled with whipped cream, pastry cream, ice cream or custard. They may be served plain or can be decorated with chocolate sauce, caramel sauce, or dusted with powdered sugar.