National Chip and Dip Day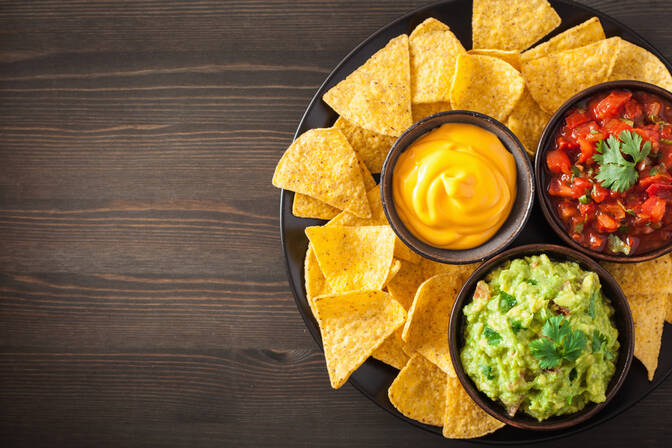 Dips have existed for centuries, but a combination of chips and dips became popular in the USA only in the 1950s. Celebrate National Chip and Dip Day on March 23 by throwing a chips and dip party.
The first dips that are known to food historians are olive oil and hummus. These two dips originated in the Mediterranean and Middle Eastern regions. Although these dips are centuries old, they are still popular today. Modern dips include guacamole, salsa, chile con queso, seven layer dip, salmorejo, benedictine spread, and many others. And if you have no time to make a special dip, you can always use simple mayo or ketchup.