International No Diet Day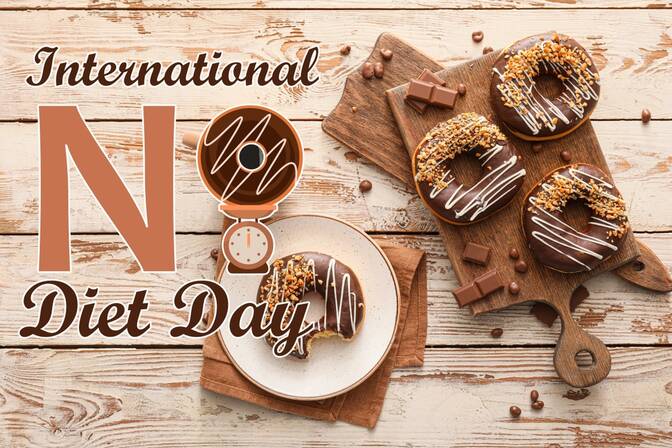 International No Diet Day (INDD) is an annual celebration of body acceptance, including fat acceptance and body shape diversity as well as the concept of health at any size. International No Diet Day was started by Mary Evans Young in 1992 in the United Kingdom. Feminist groups in other countries have started to celebrate International No Diet Day, including the United States, Canada, Australia, New Zealand, India, Israel, Denmark, Sweden, and Brazil.
Since 1998, both the International Size Acceptance Association (ISAA) and the National Organization for Women (NOW) have sponsored similar days. ISAA's day is International Size Acceptance Day which is celebrated on 24 April. NOW organized a Love Your Body campaign, with its annual Love Your Body Day in the fall, which critiques what it defines as "fake images" of the fashion, beauty, and diet industries demanding that images of women with diverse body sizes and shapes are used instead.
International No Diet Day is observed on May 6, and its symbol is a light blue ribbon.
International No Diet Day in other countries
Show more