National Chocolate Fondue Day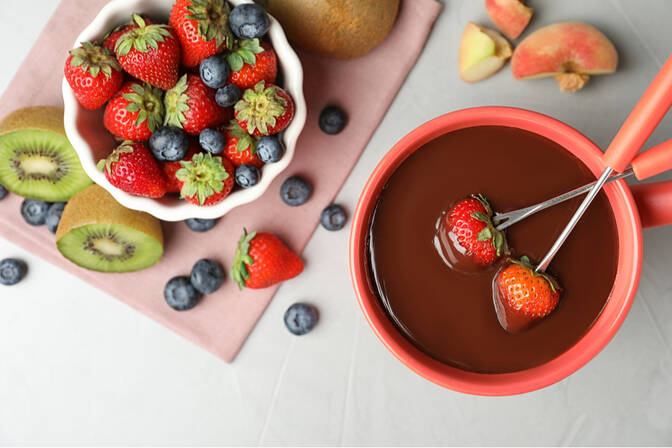 February 5 is Chocolate Fondue Day, a made-up holiday that encourages people to get together with family and friends and enjoy a fondue pot of delicious and gooey melted chocolate.
National Chocolate Fondue Day is a day to get creative with your favorite sweets, and decide whether you want to share it with someone else, or keep it all to yourself. Strawberries, bananas, marshmallows — everything tastes better with chocolate.
National Chocolate Fondue Day in other years