Robert E. Lee Day
Alabama, Mississippi
Tennessee, Texas, Florida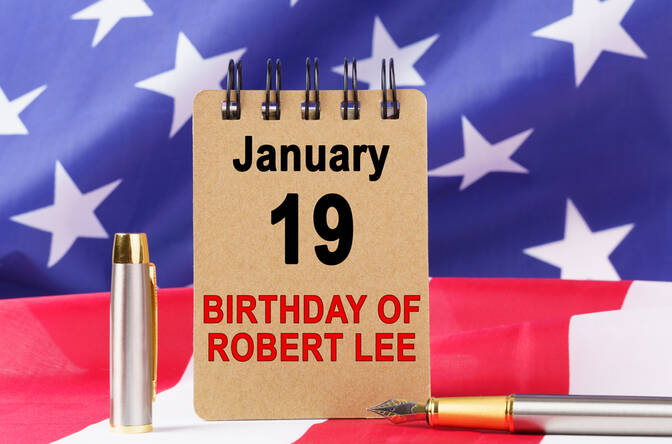 Robert E. Lee Day is a state holiday in parts of the Southern US, commemorating the Confederate general Robert E. Lee.
January 19th was marked by the governor of Tennessee as Robert E. Lee Day in 2013.
Texas made "Lee Day" a holiday in 1931. In 1973, "Lee Day" was renamed Confederate Heroes Day.
Florida Statute 683.01 marks January 19 as Robert E. Lee Day, although no offices or schools close down for it.
Alabama and Mississippi observe it on the third Monday in January, the federal holiday Martin Luther King Jr. Day.
Robert E. Lee Day in other years