National underwear day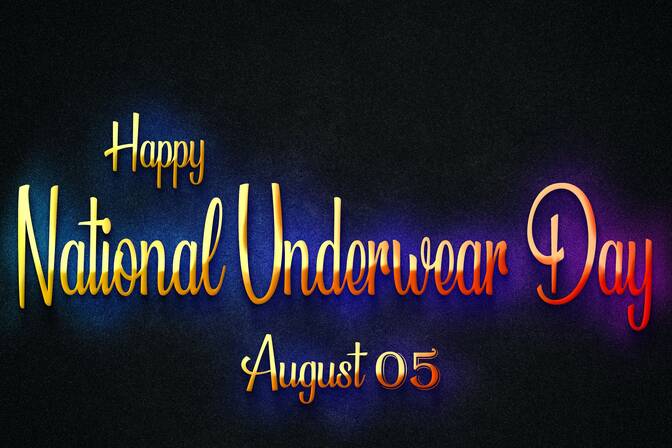 On August 5th National Underwear Day provides an opportunity to wear your favorite undergarments. Boxers. Briefs. Panties. Tighty-whities. No matter what you call them, our underthings provide a layer of comfort.
National Underwear Day was originally created by the brand Freshpair in 2003, as a campaign promoting a positive body image. Although men were part of the initiative as well, the focus was more on women, and how society perceives their body image. This was during a time when being confident in one's bare skin was somewhat a new concept, and market trends were rapidly changing. The movement went viral, and National Underwear Day has been celebrated on August 5 every year since.