National Seafood Bisque Day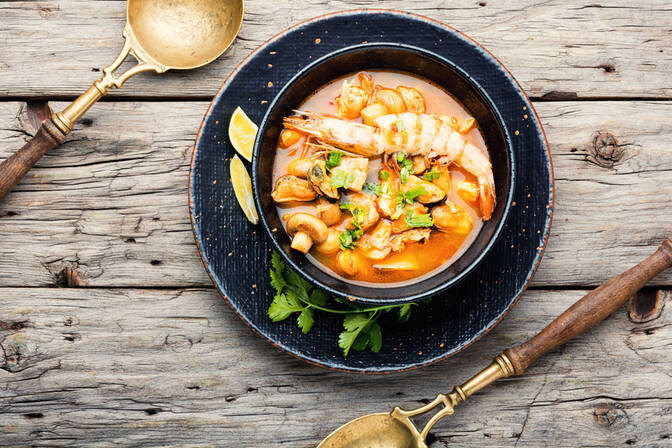 Every year on October 19th, National Seafood Bisque Day serves up a hot, delicious meal for seafood lovers. The day celebrates a luxurious bowl of tasty soup made from the catch of the day!
Bisque is a smooth, creamy, highly seasoned soup of French origin, classically based on a strained broth (coulis) of crustaceans. It can be made from lobster, langoustine, crab, shrimp or crayfish. Alongside chowder, bisque is one of the most popular seafood soups.
National Seafood Bisque Day in other years