National Cheese Fondue Day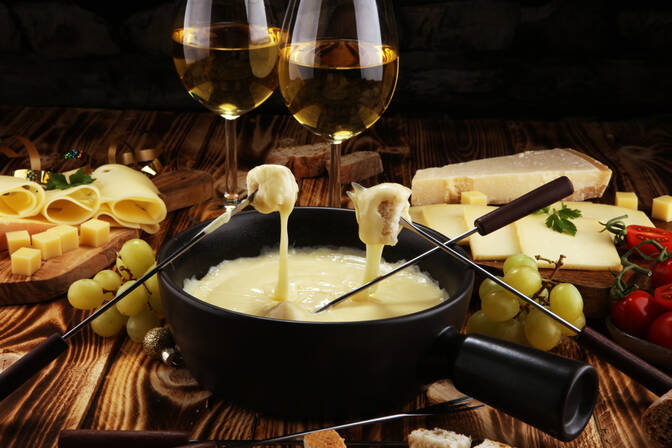 April 11 is National Cheese Fondue Day. It's a perfect day to invite friends over for a cheese fondue party. Cheese fondue is a traditional Swiss dish that was developed in 1800s. It's believed that cow herders invented it during long winters, when only a few basic products (cheese, wine, bread) were available.
The fondue is served in a special pot called caquelon and eaten by dipping bread cubes, pickles, olives, and other foods speared on long forks. Although fondue is generally considered a Swiss dish, it is popular in other countries, too. Some countries have their own fondue recipes.